Carpet & Upholstery Cleaning
Did you know that a build-up of soil and grit can dramatically reduce the life and aesthetics of your carpet and upholstery?
Just like your clothes, carpets and upholstery should be cleaned and maintained regularly to reduce the risks of destructive and health-harming mites and bacteria to build up over time.
MK Solutions prides itself on providing high-quality service and that is transparent from the outset providing you with a quotation that satisfies your unique requirements and expectations.
Our carpet and upholstery cleaning solutions that we use are child and pet friendly and biodegradable and the equipment we use is some of the most up to date available.
We can clean using a dry compound which has little to no dry time. A low moisture method which has a short dry time of around 2 hours and hot water extraction (steam clean) which takes slightly longer to dry but with the help of our dry pods and air movers this is greatly reduced.
We understand that you want your carpets and upholstery to look like new and as our customer our fully trained team we endeavour to deliver.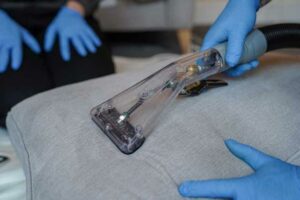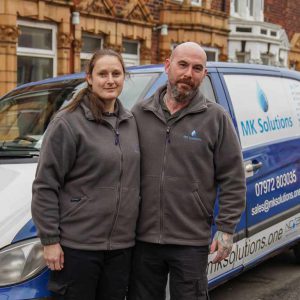 1. Pre-Inspection Quote
Every carpet and upholstery cleaning experience starts with a pre-inspection. We will inspect your particular areas of concern as well as noting construction and soiling conditions and ascertain just how your expectations can be realised.  We will also advise you of any possible permanent staining. The fibre type is also determined with a quick test.
2. Commercial pre-vacuum
Your carpet and upholstery will be thoroughly vacuumed with a special turbine vacuum system to remove bonded dry soil. Removing dry soil is one of the most important steps in cleaning.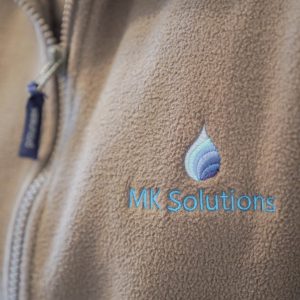 3. Furniture Moving (for carpets only)
Sofas, chairs and tables will be carefully moved. Larger pieces, wardrobes, bookcases and dressers will be left in place under our regular pricing structure. Furniture will be protected with disposable blocks and tabs.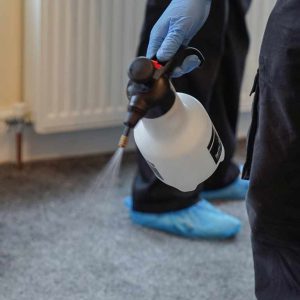 4. Pre-spray & Pre-spot
Traffic areas and spots are pre-treated for more effective soil and spot removal.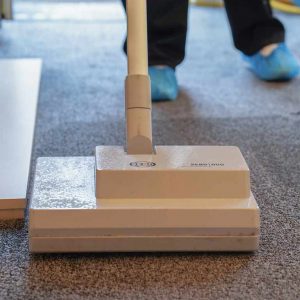 5. Agitation
Using our counter-rotating brushes or rotary system we agitate the pre-spray into the fibres to lift the pile, massage the pre-spray and loosen the dirt.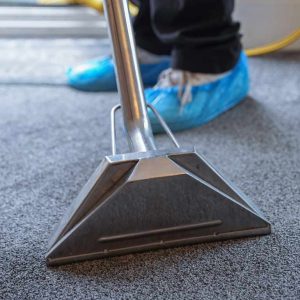 6. Rinse & Extract
Once the soil has been loosened and suspended, our warm water extraction process will thoroughly flush the carpet pile or upholstery fabric. Pressure and heat are regulated so that the fibres are not over-wet. As we care about your carpets we ensure that wool carpets are rinsed with warm or hand-hot water. Every carpet that we clean is pH balanced so that there is no sticky residue left behind.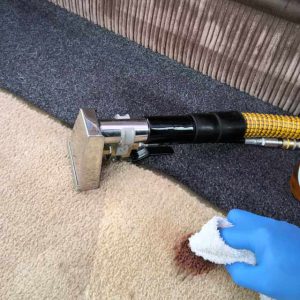 7. Post-spot Treatment
If any spots are not removed during the cleaning process, speciality-spotting techniques are employed. There may be a charge for this service if there are a number of specific stains, which require attention. Note: Permanent stains identified by our technician may not be removed.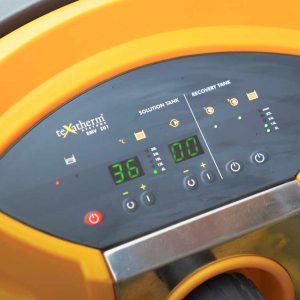 8. Post Grooming
The carpet pile is set in one direction for faster drying and visual appeal.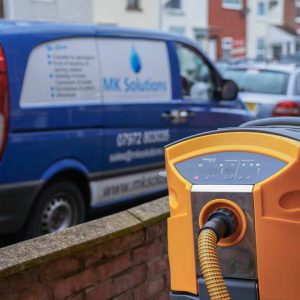 9. Post Inspection
Please walk through your home or business to inspect our work and let us know if there is anything else we can do. We will advise of any stains that may not have responded to treatment or conditions of wear.
We have a cream carpet that was looking well used and we were thinking we'd have to replace. However, we thought we'd give it a go-getting it cleaned and MK Solutions has done an amazing job!! It looks brilliant, it's come up really clean and pile standing more. Really pleased with it!! Really pleased with the quality of work, communications have been great, spot on with reliability, cleaned up everything afterwards, and generally fab people to deal with. Will use again and would highly recommend.
- Tracy Lamb
Even in these difficult times, MK solutions couldn't do enough to help. Without a doubt, I would instantly recommend their services. My big rug (10 x 6 ft ) and thick was quoted and reasonably priced. Picked up within 24 hours and returned 48 hours later looking as good as new. Very satisfied and will be using them in the future to clean my house carpets. Thank you, Mark, an excellent job done with the utmost professionalism from start to finish. So nice to find local companies that supply services as good as this.
- Desmond Brown
My carpets not even dry yet but I am super happy with the results of my lounge carpet clean. It's clean, smells amazing and I can see the pile that's been missing for years! Will definitely use again and recommend!"
- Anna Cowley
I would definitely recommend and use this service again. Professional and friendly and my hallway stairs are transformed! Thank you, Mark.
- Papa Wilkinson
Mark came and done my front room, the back room and my boy's room. Done an amazing job and I'm really happy with the result. And will definitely go to him again. Very friendly guy. 100% recommend.
- Nicole Charmaine
Very pleased with my end of tenancy clean and carpet cleaning. A very nice friendly couple who are very professional and good at what they do. Would highly recommend them.
- Sara Fletcher
Prompt, professional and excellent service. All of my questions answered promptly and professionally. End result superb. Before and after photos provided for comparison and end of tenancy evidence. Would recommend.
- Martyn S
Friendly and professional service. What a pleasure to have MK Solutions round to my home today. Very friendly and professional service with amazing attention to detail. Will be recommending them to friends and family. Thank you, guys.
- Terry G
Thank you, Mark! Mark is a consummate professional in his field. His personal presentation is of a caring and competent person and the work is likewise excellent with all customer expectations and details fully explained. I would very happily use this service again and have no hesitation in recommending to others.
- Steve F